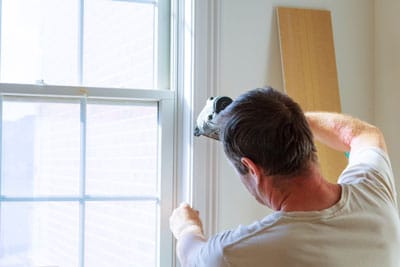 How old are your windows in Newcastle, Washington? If you can't remember, it may be time to replace your windows. Before scheduling window replacement services with a glass specialist, however, it's important to ask yourself a few questions. While replacement may seem like a good idea, it isn't necessarily the best option. Take time to answer the following questions before contacting a residential glass expert in Newcastle.
How much do you think you'll save?
Replacement windows are often significantly more efficient than older ones. For this reason, many homeowners justify the expense of window replacement because they feel it will save them money in the long run. While lower energy bills will help offset the expense of installation, it doesn't completely negate it.
Could your windows be repaired?
It's not always necessary to replace your windows. In many cases, glass repair services are just as good. Find out if window repair is the better solution by speaking with a glass professional today. He or she will be able to provide a quote for both solutions.
Would a partial replacement suffice?
Another option may be a partial window replacement. If your window frames are still in decent condition, it might be less expensive to replace the glass inserts instead of the entire unit. Your glass expert will have to determine whether this is a viable solution for your situation. Most of the time, this is just as effective as full replacement.
Ready for Window Replacement in Newcastle?
Are you ready for window replacement in Newcastle, Washington? Now that you've answered these very important questions, it's time to speak with a professional. To receive expert advice, quality workmanship, and unbeatable customer service, contact Glass Experts in Lake Stevens. Our highly-trained and experienced team of contractor can assist with all of your residential and commercial glass work, as well as auto glass repairs.
Window Replacement Experts in Newcastle
Serving the communities of Snohomish, Redmond, Sammamish, Bellevue, Newcastle, Woodinville, Lake Stevens, Everett, Mercer Island, Issaquah, Kirkland, and Bothell