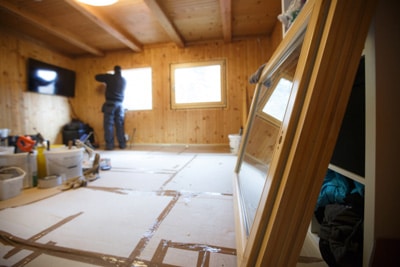 Are you considering window replacement for your home in Lake Stevens? If you've never had new windows installed, it's time to call a glass specialist for more details. Older units are often responsible for several problems, including unwanted drafts, and even an increase in energy bills. Speaking to a residential glass company why to replace the windows in your home, can help. Keep these benefits in mind while deciding if you need window replacement in Lake Stevens.
Lower Energy Bills
Maintaining the temperature inside your home is important. Older window units make this difficult, however, because temperature-controlled air escapes through them. Talk to a window replacement specialist about how new windows can lower your monthly energy bills.
Improved Comfort
Is your home drafty? Older windows can allow cooler or warmer air into your home. While this is sometimes fixable, residential glass repair isn't always enough to eliminate unwanted drafts completely. Window replacement is often a better solution.
Easier Cleaning
Windows can be difficult to clean, especially older units. Luckily, manufacturers are continually working to make windows simpler to clean, resistant to damage, and more durable. You'll find maintenance much easier after a window replacement.
Need Professional Window Replacement in Lake Stevens?
Do you think window replacement is right for your home in Lake Stevens? If you're interested in replacing your home's windows, it's time to speak with a residential glass specialist. Contact Glass Experts in Lake Stevens, Washington, for expert window replacement services and top-notch customer care today. Our glass specialists are highly-trained, experienced, and ready to tackle any project, big or small. In addition to expert residential glass work, we also offer commercial glass and auto glass services. Visit our website or call (425) 906–1040 to schedule an appointment. One of our glass specialists will be happy to discuss your window replacement needs in Lake Stevens.
Expert Window Replacement in Lake Stevens
Serving the communities of Snohomish, Redmond, Sammamish, Bellevue, Newcastle, Woodinville, Lake Stevens, Everett, Mercer Island, Issaquah, Kirkland, and Bothell