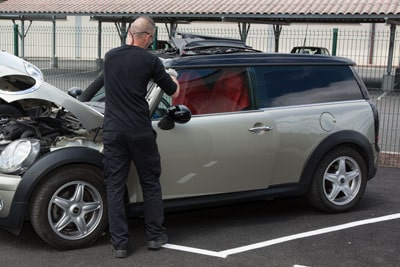 Do you need auto glass repair in Redmond, Washington? If so, it's time to find a reliable auto glass specialist for assistance. Don't trust the first low price you find, however, because this price is often accompanied by a lack of experience. Make sure you ask every auto glass specialist these important questions before agreeing to service.
Do you have a license?
The first question you should ask a potential auto glass specialist is whether or not he is licensed. Never agree to service if the individual or company has not received the necessary training and licensure to perform your auto glass repairs.
Is your shop insured?
Your auto glass specialist should also carry insurance. While damage to your vehicle and injury during service is unlikely, accidents do happen. When they occur, it's important that the company you're working with has the necessary insurance to cover the damages.
How much experience do you have?
Experience is extremely important. You should always select an auto glass specialist with experience over one that is just starting out. While this may cost more, it will ensure that the job is completed quickly, accurately, and safely.
Looking for an Auto Glass Specialist in Redmond?
Are you looking for an auto glass specialist in Redmond, Washington? Now that you know what to ask potential glass companies, it should be easier to find reliable assistance in your area. Fortunately, you won't have to search long! To receive expert advice, quality workmanship, and top-notch customer service, contact Glass Experts in Lake Stevens, today. Large job or small, we're here to help get you back on the road. Visit our website for more information about our company and our offerings, including residential glass, commercial glass, and window replacement services. Call (425) 979–2388 to schedule an appointment. We look forward to serving as your auto glass specialists in Redmond!
The Best Redmond Auto Glass Specialist
Serving the communities of Snohomish, Redmond, Sammamish, Bellevue, Newcastle, Woodinville, Lake Stevens, Everett, Mercer Island, Issaquah, Kirkland, and Bothell