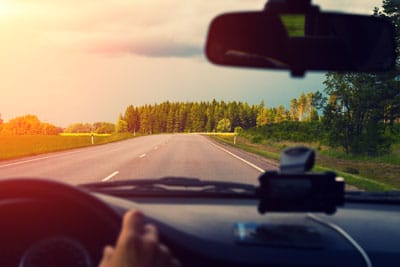 Do you need professional windshield repair or replacement in Sammamish, Washington? Because your windshield keeps you and your passengers safe, as well as maintaining the structural integrity of your vehicle, you need to understand how best to service a damaged window. If your windshield is damaged, don't put off the auto glass repairs. Keep the following information in mind as you make plans for windshield repair or replacement in Sammamish.
Damage Size Matters
The size of the damage really does matter. In most cases, if the crack or chip is smaller than a quarter, windshield replacement isn't needed. Ask your auto glass specialist to determine whether windshield repair or replacement is necessary.
Weather is a Factor
Auto glass repair can be completed quite quickly. Because the vehicle must remain completely dry for 24 hours, however, weather can extend the timeframe for windshield repair and replacement. If rain is in the forecast, expect a potential delay.
Cracks and Chips Will Remain Visible
When you receive windshield repair, don't expect the damage to vanish. You will actually be able to see the crack or chip, but it will no longer negatively impact the rest of your windshield.
Need Windshield Repair or Replacement in Sammamish?
Do you need windshield repair or replacement in Sammamish Washington? Now that you know a little more about what to expect when working with an auto glass specialist, it's time to find one! fortunately, you won't have to search for very long. The technicians at Glass Experts in Lake Stevens are here help! Whether the damage to your windshield can be repaired or complete replacement is necessary, we can complete the job quickly and efficiently. Visit our website for more information about our company and the many services we offer, including residential glass repair, commercial glass installation, and window replacement. Call (425) 979–2388 to schedule a consultation. We look forward to assisting with your windshield repair or replacement in Sammamish!
Expert Windshield Repair & Replacement in Sammamish
Serving the communities of Snohomish, Redmond, Sammamish, Bellevue, Newcastle, Woodinville, Lake Stevens, Everett, Mercer Island, Issaquah, Kirkland, and Bothell