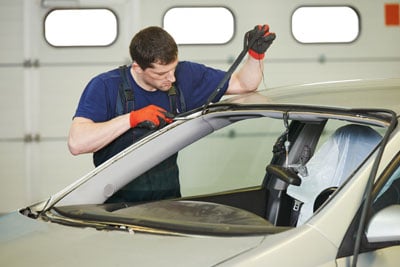 Do you think you might need windshield replacement for your car or truck in Everett, Washington? Knowing the difference between when auto glass repair and replacement are necessary is important. In most cases, you should have a glass specialist carefully assess the damage before committing to a particular service. If you've never needed windshield replacement before, you probably have questions about the process. To help you better prepare for windshield replacement service in Everett, keep the following questions and corresponding answers in mind.
When is windshield replacement necessary?
In many cases, your auto glass specialist will be able to repair the damage to your vehicle. Most professionals will recommend windshield replacement if the crack or chip is larger than one inch in size.
Is windshield replacement covered by auto insurance?
Many insurance companies do include windshield replacement in their coverage. You should speak with your provider for specifics, because many have pre-selected vendors that they prefer. Choosing one of these shops will probably decrease the amount you will pay out of pocket.
How long does the process take?
When auto glass repair isn't possible, windshield replacement will be necessary. While every shop is different, most professionals can complete the process in about 60 minutes. Weather can cause delays, however, because the new windshield will need to remain dry for some time afterward.
Need to Schedule Windshield Replacement in Everett?
Do you need to schedule windshield replacement in Everett, Washington? While the above-mentioned questions and answers may be helpful, it's best to get information specific to your situation. Fortunately, the help you need is just a call away. Contact the professionals at Glass Experts in Lake Stevens today. Our specialists are highly-trained, experienced, and ready to tackle your glass needs. We also offer superior residential glass and commercial glass services, as well as window replacements!
Windshield Replacement Services in Everett
Serving the communities of Snohomish, Redmond, Sammamish, Bellevue, Newcastle, Woodinville, Lake Stevens, Everett, Mercer Island, Issaquah, Kirkland, and Bothell